Pictometry for ArcGIS Desktop
View your GIS world from a different point of view
GIS is an integral part of the decision making and planning process for many facets of industry and government. Pictometry is an Esri® Business Partner, providing software integration, development and support for over 10-years. Pictometry's highly accurate oblique and ortho imagery enables GIS users to make more informed decisions and allows for a higher level of clarity to a traditionally complex industry. Corroboratively we deliver a unique GIS solution that combines the vast visual data collected from Pictometry's geo-referenced oblique and ortho imagery with the analytical and mapping capabilities of Esri. Pictometry's extensions and SDK's are developed with specific and unique capabilities enabling Esri ArcMap users to enhance geographic data and page layouts with real-world imagery.
Pictometry's image library contains over 140 million high-resolution, geo-referenced digital oblique and orthogonal aerial images. View up to 18 images of a specific location quickly and easily. Access and view visual information of every structure, feature, property and the surrounding area giving users a complete understanding of the environment.
Click here to learn more.
Making Sense of Census Data
With the release of the 2010 census data and the ongoing American Community Survey (ACS), the amount of demographic, housing, economic, and transportation data available describing the United States and its citizenry is vast. However, transforming this census data into meaningful information that can form the basis of good decisions is an increasingly challenging task for government policy makers.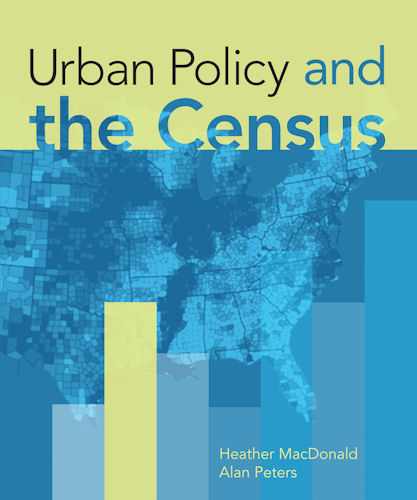 Urban Policy and the Census supplies both background and practical advice on using census data. It also addresses the special challenges inherent in spatial data and the characteristics of specific census datasets. Some data, previously collected using the familiar decennial Census of Population and Housing, is now gathered on a more frequent basis using ACS. Rather than a snapshot of the data on a specific date, ACS data represents a rolling average, providing improved timeliness at a cost in precision. This trade-off is most acutely felt when census data is used at the local level. To use ACS and other census data intelligently requires a greater understanding of how the data was produced and its limitations.
While the audience for this book extends from researchers and policy makers to college students and academics, it can benefit anyone who would like a better understanding of this important part of the nation's information infrastructure. This book provides a solid introduction to the data, insights into how it can be correctly interpreted, and methods for effectively communicating the information derived from it. Study design examples also demonstrate how to incorporate administrative data with census data.
The authors, Heather MacDonald and Alan Peters, previously collaborated on Unlocking the Census with GIS, released in 2004. MacDonald, a former associate professor in the urban and regional planning program at the University of Iowa, is a senior lecturer and course director of planning in the School of the Built Environment at the University of Technology in Sydney, Australia. Peters is a professor of the built environment at the University of New South Wales. Peters previously held the positions of professor and chair of urban and regional planning at both the University of Sydney and the University of Iowa. Esri Press, 2011, 240 pp., ISBN-13: 978-1589482227